Sisk Law Firm
HELPING YOU ACHIEVE YOUR FINANCIAL FREEDOM
Serving Jefferson Parish, Lafourche Parish, St. Tammany Parish, Orleans Parish & Surrounding Areas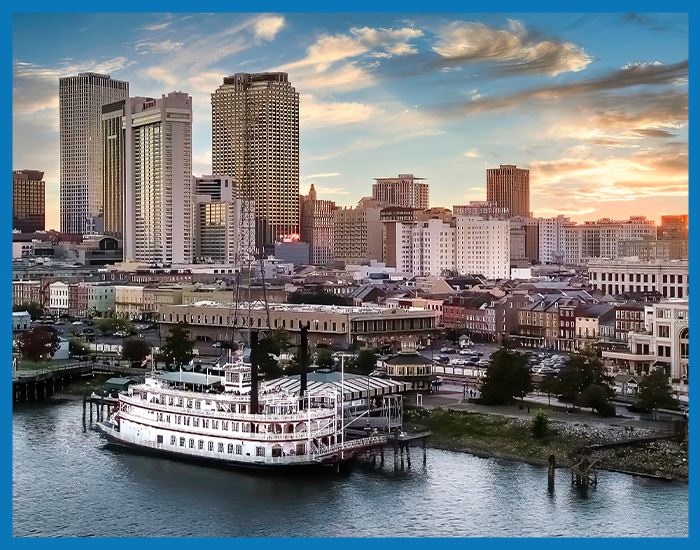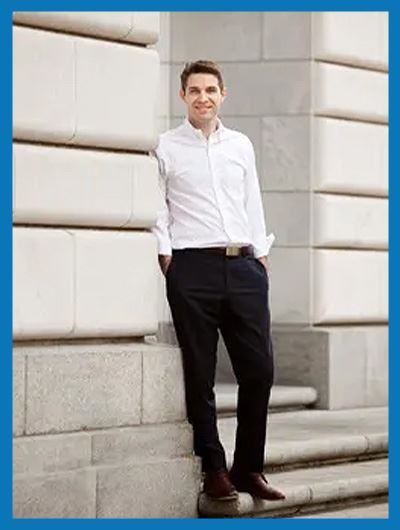 Jefferson Parish Bankruptcy Lawyer
Also Serving Lafourche Parish, St. Tammany Parish, Orleans Parish & Surrounding Areas
Everyone understands the stress and anxiety that comes with financial struggle. The inability to pay your bills can lead to sleepless nights fueled by fear of increasing penalties. Creditor harassment could lead to potential lawsuits and wage garnishment, and devastating damage added to your credit score. You may feel hopeless and too embarrassed to seek help while you struggle to figure out how to get your life back on track.
I, Christopher Sisk, am an attorney who understands what you are going through. I have worked with individuals and families throughout Metairie, New Orleans and Jefferson Parish for years, providing debt management services and the path to financial relief. My law office, Sisk Law Firm, is dedicated to helping you achieve financial control through legal solutions tailored to your unique circumstances, needs, and goals.
Need a bankruptcy law firm near you? Call Sisk Law Firm at (504) 499-5919 for a free consultation with a Jefferson Parish bankruptcy attorney. Or submit our online contact form to get started. Christopher A. Sisk

"I work hands-on with all of my clients. When you get a call, it won't be from my secretary — you'll hear directly from me."

Read Full Bio
Debt Relief Solutions in Louisiana
In rough economic times, more and more people face escalating debt. Rising prices for necessities from housing, food, and fuel to financing college educations and more, along with rising interest rates on debt, can work against financial stability. Adverse financial crises can range from job loss to small business failure, severe health conditions leading to disability and the inability to work, expensive divorces, and other personal dilemmas.
In such situations, you need solutions. Whether you're looking for help filing Chapter 7 or Chapter 13 bankruptcy or for restructuring debt, Christopher Sisk, a qualified bankruptcy attorney in Metairie is here to help you find a solution that meets your needs. I'll carefully review your situation to give you all options so you can feel comfortable at every turn.
Through a diligent work ethic and sound financial planning, we can work together so that you can regain control over your financial obligations and get back on the road to debt-free living. I'm committed to providing you with the close interaction you need every step of the way.
Don't feel like you have to face these challenges on your own. We will focus on your future, not your past, with a legal plan to put you on the road to a fresh start and a brighter future.
Discuss your needs and concerns in a free case review with a Jefferson Parish bankruptcy attorney by contacting Sisk Law Firm at (504) 499-5919.
Determined to help you
I have been in practice since 2012 and have successfully resolved thousands of cases related to debt relief. As a solo practitioner, I will handle everything that has to do with your case with the one-on-one service you deserve. You will never be assigned to a "case manager" or associate at Sisk Law Firm. I offer a free consultation to get you started and convenient payments to ease the way.
I know that no two clients are alike and that every financial situation calls for specific problem-solving. With my help, financial relief can be attained. I am here to provide you with the attention to detail, determination, and creative solutions needed to restore your peace of mind and ability to move forward confidently.
We Offer Payment Plans

You don't need to pay upfront! Ask about our payment plan options.

$0 Down Until You File

It costs you nothing to get started with your bankruptcy.

We Provide Free Initial Consultations

Talk through all of your legal options during a free consultation.