Jefferson Parish Chapter 7 Bankruptcy Lawyer
Get the Clean Financial Slate You Need
When you are in dire financial straits, you can quickly become overwhelmed as bills pile up and your debt increases. Despite what you may have learned about bankruptcy, filing for Chapter 7 bankruptcy can help you liquidate your assets and pay off your debts.
At Sisk Law Firm, I focus on debt relief for individuals and families who find themselves underwater financially. As an experienced bankruptcy debt relief attorney, I have spent years working hard to become the go-to Chapter 7 bankruptcy lawyer in New Orleans and Jefferson Parish.
I can thoroughly examine your finances to determine if you're a candidate for Chapter 7 bankruptcy. If you decide to move forward, I will explain the filing process, help you get started, and represent you in bankruptcy court. I will ensure that you are entirely comfortable with how your case is handled. At my firm, client satisfaction is a top priority; you will always have access to me at every stage for answers to your questions and concerns.
Please don't wait until it's too late. Call Sisk Law Firm for help now at (504) 499-5919. Your initial consultation with a Jefferson Parish Chapter 7 bankruptcy attorney is free.
"Mr. Sisk was So helpful Throughout this process; he made thing so easy and comfortable through and not so comfortable time!"

Ashley L.

"I spoke to other attorneys in the area, but none of them made me feel as comfortable as Chris did. I highly recommend his services to anyone in financial hardship."

Ariell G.

"I Would definitely recommend this law firm to anyone that is looking for this type of attorney."

Danielle F.
Better Financial Planning Starts Here
Don't risk financial ruin. Financial freedom is within your grasp. Start enjoying a debt-free life today by working with me as an experienced bankruptcy attorney. If Chapter 7 Bankruptcy isn't the right solution for you, we can look into other bankruptcy and debt-relief options, including filing for Chapter 13 bankruptcy.
Whatever circumstances bring you into my office, I'll do everything I can to help you find a solution that gives you the financial freedom and fresh start you deserve.
Reach out to Sisk Law Firm at (504) 499-5919 today.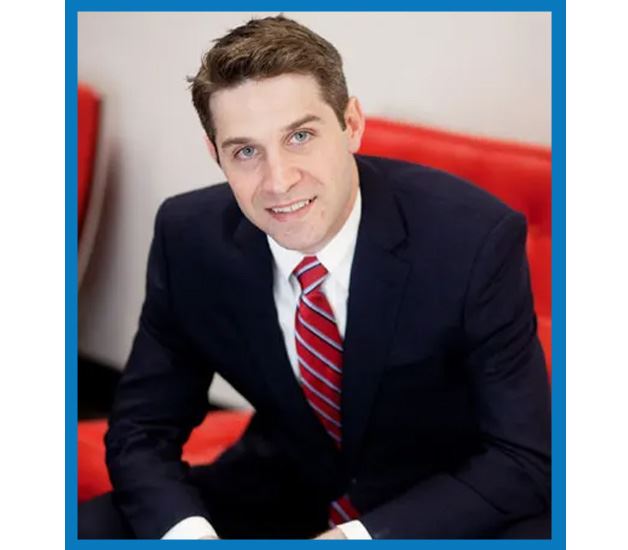 Overview of Chapter 7 Bankruptcy
Chapter 7 bankruptcy, also known as liquidation bankruptcy, is the legal process that allows you to eliminate unsecured debts such as the following:
Medical bills
Utility bills
Past-due rent
Personal loans
Credit card charges
Once you file for Chapter 7, your case will be assigned to a bankruptcy trustee who will collect all of your assets and sell any that are not exempt. Exempt assets are protected under bankruptcy law. The proceeds from the sales of non-exempt assets are then distributed to your creditors.
In Louisiana, a considerable amount of personal property is exempt during Chapter 7 bankruptcy. This includes an exemption of up to $35,000 of equity for your residential home and up to $7,500 equity for your motor vehicle. Other exemptions include personal property like furniture, household goods, musical instruments, pets, and other animals, qualified pensions, annuities, 75% of your disposable wage earnings, and other miscellaneous exemptions.
One of the main advantages of Chapter 7 bankruptcy is that it enables you to discharge most of your unsecured debts, giving you a fresh financial start. However, not all debts can be discharged through Chapter 7. For example, student loans, child support, and certain tax debts are usually non-dischargeable.
Who Is Eligible for Chapter 7?
To qualify for Chapter 7, you must pass the "means test." This test compares your monthly income with the median income for a similar household in Louisiana. If your income is lower than the median, you automatically qualify for Chapter 7.
However, if your income exceeds the median, you may still qualify through additional calculations applied to the means test. These calculations consider your "disposable income," the amount left after subtracting certain allowed expenses from your monthly income.
These expenses include standard national, local, and regional allowances for living expenses such as food, clothing, housing, utilities, transportation, taxes, and payments for mandatory obligations like child support.
If deducting these amounts shows that you have enough disposable income to repay some unsecured debts over a five-year repayment period, you may not qualify for Chapter 7 bankruptcy. You might still qualify if your income is higher based on certain expenses and financial situations. However, failing the means test doesn't leave you without options. You might still be eligible to repay some of your debts through a three- to five-year Chapter 13 repayment plan.