Jefferson Parish Chapter 13 Bankruptcy Lawyer
Serving Clients in Lafourche Parish, St. Tammany Parish & Greater New Orleans
It can be difficult to see a way out when facing financial issues. You may need help understanding your options, such as the legal process of bankruptcy. Furthermore, you may feel that solutions such as bankruptcy are unethical or disreputable. Unfortunately, misconceptions about filing for bankruptcy are common.
The truth is that filing for bankruptcy is a legal option provided to us by the government. Millions of Americans take advantage of this option every year. Bankruptcy is a valuable and legitimate tool that can provide you with the clean slate you need. It reduces or eliminates unsecured debt that allows you to achieve financial freedom.
While Chapter 7 bankruptcy is the most common form of filing, those who don't qualify or have assets they wish to protect can find relief in a Chapter 13 filing. If you want to explore this option, you can count on the Sisk Law Firm to help you with every step in the process.
As a skilled bankruptcy and debt relief attorney serving clients in New Orleans and Jefferson Parish, I have extensive experience that allows me to help you take the needed steps toward getting the relief you need. Together, we can work to help you secure a solid financial footing moving forward.
Schedule a free initial consultation with a Jefferson Parish Chapter 13 bankruptcy attorney by contacting Sisk Law Firm at (504) 499-5919.
"Mr. Sisk was So helpful Throughout this process; he made thing so easy and comfortable through and not so comfortable time!"

Ashley L.

"I spoke to other attorneys in the area, but none of them made me feel as comfortable as Chris did. I highly recommend his services to anyone in financial hardship."

Ariell G.

"I Would definitely recommend this law firm to anyone that is looking for this type of attorney."

Danielle F.
Debt Relief is a Phone Call Away.
Chapter 13 bankruptcy can stop interest from accruing, halt foreclosure proceedings on your home, and protect co-signers from collections. It can save you from creditor harassment, lawsuits, and more.
If you've been searching for a Chapter 13 bankruptcy lawyer, look no further than the Sisk Law Firm. My firm has been helping individuals and families in bankruptcy and debt relief for years. I am here to understand your financial situation so we can create a path toward helping you achieve financial freedom.
Start the process of filing for Chapter 13 bankruptcy by calling Sisk Law Firm at (504) 499-5919 or contact me via email today.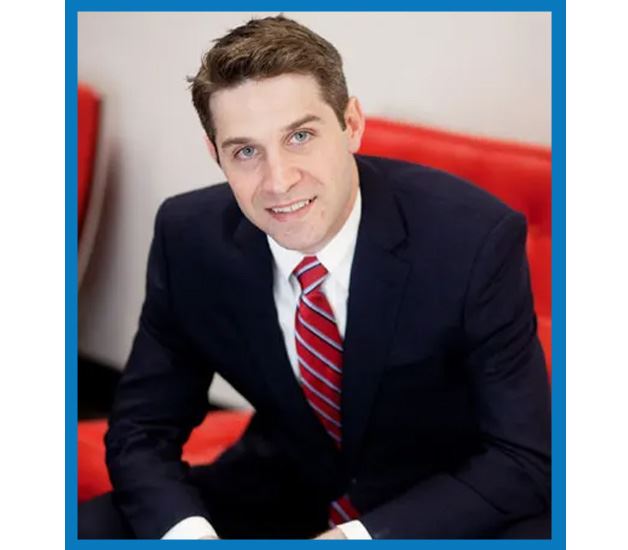 Chapter 13 Bankruptcy in Louisiana
Advantages of Chapter 13
In terms of assets, Chapter 13 bankruptcy can help protect them. For instance, it may aid in avoiding repossession orforeclosure, allowing you to keep your car or house while making manageable payments.
One of the key features of Chapter 13 bankruptcy is the automatic stay. This immediately stops most debt collection efforts, including foreclosure proceedings and vehicle repossessions. It can provide much-needed breathing room, allowing you time to catch up on these overdue payments.
If you've fallen behind on your mortgage payments, Chapter 13 bankruptcy allows you to include these arrears in your repayment plan, spreading them out over the plan's duration. You'll need to continue making your current mortgage payments during this time, but the process can help prevent the loss of your home.
Similarly, if you're behind on car payments, Chapter 13 bankruptcy can stop your vehicle from being repossessed. The amount you owe on your car can be included in your repayment plan, and in some cases, the balance may be reduced to match the vehicle's actual value.
While Chapter 13 can help save your home and car, it doesn't necessarily discharge these debts. Your mortgage payments will not be discharged after you complete your payment plan, meaning you'll have to keep paying your mortgage to keep your home after you've completed your Chapter 13 obligations.
Unlike Chapter 7, Chapter 13 bankruptcy is not based on liquidating your assets. Chapter 13, also called the wage earner's plan, allows you to formulate a plan to repay all or part of your debt. The process works by developing a repayment plan based on your income and debts. It's designed for people with a steady income who are struggling financially. It allows for restructuring unsecured debt into a court-approved three- to five-year payment plan.
The plan consists of one affordable monthly payment paid to your bankruptcy trustee, who pays off your creditors. Once your plan is completed, any remaining unsecured debt balances are discharged by the court.
Eligibility for Chapter 13
Specific criteria determine eligibility for Chapter 13 bankruptcy. You must have a steady income that can cover your necessary monthly expenses and repayment plan payments. It's available to employed, self-employed, or those operating an unincorporated business if the individual's unsecured debts are below a specific limit.